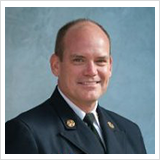 Chief Alan W. Perdue, Executive Director
Chief Perdue began his fire service journey as a volunteer firefighter with the Pinecroft-Sedgefield Fire Department and was employed by Guilford County Department of Emergency Services in 1979. He progressed through the ranks and was appointed Emergency Services Director in 2003 and after 34 years of service he retired in 2013. Chief Perdue is credentialed as a Chief Fire Officer (CFO) and Fire Marshal (FM) through the Center for Public Safety Excellence Commission for Professional Credentialing.
In addition to serving as the Executive Director of the Safer Buildings Coalition, Chief Perdue currently serves as a member of the National Association of Counties (NACo) Telecommunications and Technology Policy Steering Committee, a member of the International Accreditation Services (IAC) Technical Advisory Council for Regulatory Code Programs, Underwriters Laboratories Standard #2525 Standards Technical Panel and The Center for Public Safety Excellence's (CPSE) Appeals Committee.  He is also an Elected County Commissioner in Guilford County, NC.
Chief Perdue's past service includes serving as; the International Director representing Fire & Life Safety on the International Association of Fire Chiefs (IAFC) Board of Directors , the Governor's fire service appointee to the North Carolina State Building Code Council, a Commissioner on the Center for Public Safety Excellence's Commission for Professional Credentialing, a member of the International Accreditation Services Technical Advisory Committee for Fire & Life Safety Departments and a member of the International Code Councils Codes and Standards Council.
 Additional career highlights to local, state and national fire service organizations include Director at Large, Vice-Chair and Chair of the IAFC Fire & Life Safety Section, four terms as a member of the International Code Councils Fire Code Hearing Committee, Vice-chair and Chairman of the North Carolina Fire Code Revision Committee, President of the North Carolina County Fire Marshal's Association and as an advisory board member for the Guilford Technical Community College Fire Science Curriculum Program.
---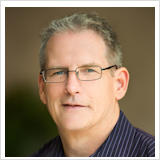 John Foley, Managing Director
John serves as Managing Director of the Safer Buildings Coalition. John serves the SBC mission through policy, regulation, and code development, by solidifying member services and value, and by establishing a strong operational and financial base as tools to propel SBC's mission. 
John has held key business development, operations, engineering, and executive roles at telecom service companies such as Level 3 Communications, MFS, and MCI. John was a co-founder of XO Communications where he was VP of Operations and Engineering, and later VP of International Network Development. John led dark fiber provider City Signal Communications in the position of President and CEO. John served as Capture Director for specialty construction firm Henkels and McCoy, a leading DAS Integrator. John also spent several years in television and video production services with PMTV, developing and managing complex video production projects including sports and corporate simulcasts and broadcasts. John participates on the TIA Smart Buildings Working Group and Public Safety Sub Group, and the Smart Cities Council/WIA City Networks Task Force.
John comes from a family with a tradition of first-responder service, with his grandfather, great uncle, brother, and son all serving in the Philadelphia Police department.
---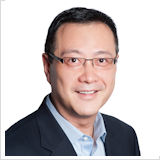 Patrick Lau, President 
Patrick Lau is VP of Strategic Development, for Comba Telecom, Inc.'s North America region. In this position, Patrick is responsible for developing strategies and sales opportunities for new verticals and markets that expand companies' market presence and market share in the new era of technologies and applications such as CBRS, IoT, Fixed Wireless, 5G and beyond. Patrick has 20 plus years of experience in the RF telecommunications field.
Prior to joining Comba Telecom, Patrick worked in various engineering and business development management roles for Commscope, Andrew, Allgon and Allen Telecom Corporation related to Distributed Antenna Systems (DAS), Small Cells and Base Station Sub-Systems. Patrick earned a Bachelor of Science and Master of Science degrees in electrical engineering from the University of Akron (Ohio). Additionally, Lau serves as the President of the board of the Safer Buildings Coalition and served as Vice President and President of the HetNet Forum Council of Founders.  He also routinely speaks at industry events including Mobile World Congress (MWC), WIA ConnectX, ACUTA, DASpedia, In-Building Congress, IWCE, SEAT and others..
---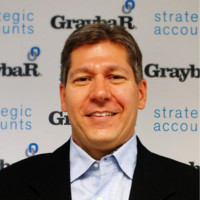 Eric Toenjes, Vice President 
Eric Toenjes, MBA, serves as National Market Manager of Wireless Solutions at Graybar, a leading distributor of electrical and data networking products and solutions. In his role at Graybar, Eric is responsible for setting strategy and working with manufacturers, system integrators, neutral hosts, contractors and sales teams to bring best-in-class wireless solutions to customers. He has more than 20 years of experience in the wireless market working with cellular carriers, system integrators and distribution providing solutions to end users and carriers alike. He is a frequent speaker at industry events and works with organizations like the HetNet Forum and Safer Buildings Coalition to understand issues facing building owners, influence codes and help develop an understanding of business drivers behind the solutions. . 
---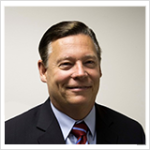 Jeff Hipchen, Immediate Past President 
Jeff has more than 20 years of experience as an executive and entrepreneur. He is a principal with RF Connect, a company focused on the design, deployment and support of high performance wireless networks and applications. Prior to RF Connect, he founded Digital Data Solutions, Inc., a Midwest Voice and Data Network solutions provider that grew to seven offices in five states with over $20 million in sales before being sold to CTS Companies in 2003. Jeff has also been an Advisor to several start-up companies, assisting them with the development of their business plans, funding and sales execution.
Throughout his career, Jeff has participated in several partner leadership councils including Ameritech, The Safer Buildings Coalition, ATT and Cisco and was recognized by Crain's Detroit Business Magazine as a "40 under 40" business leader. He also acts as Treasurer on the executive board of the The Family Learning Institute and is on the board of Mobility Technology Association of Michigan.
---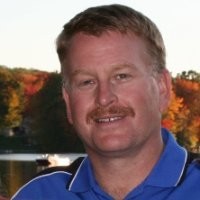 Dennis Burns, Secretary 
Dennis J. Burns is the Director off Public Safefty, and Public Safety Subject Matter Expert(SME) at ADRF, in charge of developing & driving revenues from carrier, enterprise, system integrators, distributors and third-party operator customers in the northeast & mid-atlantic region. Dennis is also responsible for the National Public Safety strategy for ADRF. He has more than 27 years of experience in developing direct and indirect new business strategies within the wireless industry, with a particular expertise in public safety in-building communications. Dennis is an active member and strong advocate of the Safer Buildings Coalition and elected to its Board of Directors in 2019. He is also a member of the Code Committee & Education Committee of SBC. Dennis is also a member of the NEDAS Advisory Council providing industry thought leadership to help shape the associations programs and areas of focus.
Prior to joining ADRF, Dennis was a Regional Sales Director at Cobham Wireless, where he was responsible for delivering and driving corporate revenue goals via new direct and indirect relationships with potential clients in both public safety and commercial cellular. He previously held leadership roles at IXI Mobile, AT&T, Velocita Wireless(Cingular/Sprint), Palm, and BellSouth Wireless Data. Dennis holds a Bachelor's degree in Management Information Systems and Services from the Southern New Hampshire University.
---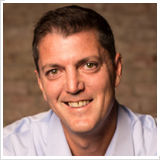 Seth Buechley, Treasurer
Seth is Chairman & CEO of Cathedral Consulting. Cathedral Consulting, LLC was formed in 2004 to provide consulting services to nonprofit organizations.
Seth Buechley is the past President of SOLiD US and Canadian operations, where he oversaw a growing team of industry leaders responsible for delivering innovative Distributed Antenna System (DAS) and Optical Transport solutions. He is also the founder of the Safer Buildings Coalition.
Seth began his wireless career as a co-founder of CORD Communications, a turnkey network implementation company acquired by publicly- WesTower Corporation in 1998. He was then a founding investor and Vice Chairman of Washington Oregon Wireless (WOW), a Sprint PCS affiliate. In 2001, Seth co-founded Tri-Power Group, a leading DAS integrator based in the San Francisco Bay Area. In 2008, he became President of SOLiD USA. Seth is a frequent speaker and blogger about emerging wireless technologies as well as policy and training initiatives within the public-safety wireless market.
Seth is the recently-published author of Ambition: Leading with Gratitude, a leadership manifesto highlighting the necessity of gratitude in the lives of driven leaders. An experienced keynote speaker and emcee, Seth is an active member of Young President Organization (YPO) and serves several nonprofit Christian ministries.
---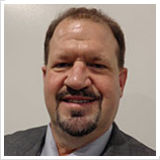 Kevin Persing, Board Member at Large 
Kevin is the Director of Sales Western Region for Fiplex Communications. His experience in the RF industry began with Motorola in 1989. His experience includes being a representative of a broad range of wireless and two-way radio products and a position with Raytheon.
Kevin developed CEU credit-earning training through the ESA that that is designed to help with the establishment of an enforceable code with an emphasis on the maintaining RF System integrity. He provided training at the NFPA conference in Boston that focused on helping the Fire Code enforcers develop usable standards within their jurisdictions. Kevin is actively involved with APCO in the western region.
Specialties:
Intricate knowledge of the current Fire Codes:

IFC 510.1 - Emergency Responder Radio Coverage
NFPA 72 - Emergency Communications Systems (ECS)
City Based ordinances that require In-Building Public safety radio coverage.

Training for Authorities Having Jurisdiction (AHJ) for new Fire Code enforcement
Creation of VAR Training and Webinars specific to the changes in Fire Code and their impact on new construction