Corporate Member
We sell solutions, not boxes. That has been the motto of SignalBoosters since our inception in early 2011. Based in Houston, TX, we've grown into a leading provider of Cell Phone Signal Booster solutions in the United States.
Our approach is simple. We strive to provide the best in-building Public Safety and commercial cellular signal enhancement possible. By conducting a thorough site evaluation, and providing comprehensive design and installation services, we take the guesswork out of the entire process.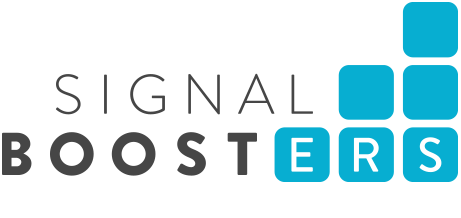 Q & A with VP of Enterprise Sales, Brandon Davis
SBC: Which problems do you focus on solving in the process of improving in-building public safety wireless communications?

Brandon: Our attention is focused on understanding the public safety environment to ensure that we maximize the performance of in-building public safety wireless communications while maintaining compliance with NFPA and AHJ requirements. In addition, we feel it is our responsibility to be an active member of the professional community, to educate builders, general contractors, electrical contractors, fire marshals, and other AHJs, enhancing the collective knowledge of those who are responsible for enforcing and complying with public safety codes.
SBC: What products or services do you provide that can improve in-building public safety wireless communications?
Brandon: As an agnostic professional services organization, we have flexibility with regard to the systems and equipment we represent. Our team is versed in both commercial cellular and public safety in-building enhancement and can provide site survey, design, full turn-key installation, and equipment only transactions to meet our customers' needs.
SBC: Why is it important for SignalBoosters and others in the industry to get involved in the public safety arena?
Brandon: In a word, "stewardship." The safety of the general public, as well as our first responders, should be a top priority for our industry professionals. With lives at stake, in-building public safety systems are a necessity, and our collective – non-competitive – community allows for us to educate authority having jurisdictions (AHJs) while creating impactful change for in-building public safety wireless communications.
SBC: What inspired SignalBoosters to join the Safer Buildings Coalition?
Brandon: Our team wants to share our expertise and services with the community in an effort to improve first responder communications in-building. As an organization, SBC has the ability to influence codes to improve safety for everyone.
---
For questions about your project, contact SignalBoosters at [email protected] or 800-969-8189.